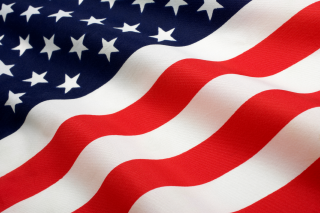 The Office of General Counsel is pleased to bring you the Advanced Homeland Security Law Training Program (AHSLTP).
This site will be your single stop for registration and information.
To register, please fill out our registration form.  Someone from our office will verify your registration and confirm your seat at the training program. We look forward to seeing you there!
Description
The Advanced Homeland Security Law Training Program (A_HSLTP) is designed to expose senior DHS attorneys to a series of four different legal events that require rapid reaction, vision, team work, core legal competencies and communications skills.  It is designed to demonstrate the importance of addressing legal issues at an enterprise-level and emphasizing client relationship care.  The A_HSLTP will rely on role-playing exercises and small group discussion to convey critical training concepts.  This program will emphasis legal briefing skills and feature subject-matter experts that will share their experiences through scenario-based exercises.  It will also include a field trip to a national historic site and a panel of senior legal leaders sharing their viewpoints on career enhancement activities and skill developments.
Tuition
The estimated tuition rate for the upcoming Advanced Homeland Security Law Training Program (A_HSLTP) Pilot is $94.38 and the estimated miscellaneous daily rate is $48.73. The miscellaneous rate will be based on the individual student arrival and departure dates. Please Note: the arrival date will be included in the cost but not the departure date. For Example: Arrive 4/23/17 and Depart 4/28/17; Billing Days = 5. If the student-attorney billing days are 5, the total miscellaneous cost will be $243.65. Estimated Tuition Cost + Estimated Miscellaneous Rate = Estimated HSLTP Total Cost $338.03 per student-attorney. Although, we cannot accept credit cards during registration, one of our financial specialists will contact your Component POC US government purchase card holder or charge against an existing inter-agency agreement 45-days after attending training for payment.
The FLETC has blocked a group of 30 rooms at the Indigo Inn for the program with check-in Sunday, April 23, 2017 and check-out Friday, April 28, 2017. The FY 17 Charleston, SC per diem lodging rate is $211.00 per night, plus tax. Parking, if needed, is an additional $14.00 per night, plus tax. Should anyone decide to stay the weekend, to make a holiday of it, the rate will be $289 per night, plus tax.
Once you have registered and confirmed for the program, please call and reserve your room with a government travel card or personal card ASAP.
Indigo Inn: One Maiden Lane, Charleston, SC 29401| Toll-Free: 800.845.7639
Schedule
April 24-28, 2017
Other Information
If you have any questions or concerns please contact:
Tammy Fields, Management Analyst tammy.fields@fletc.dhs.gov  (912) 267-2851