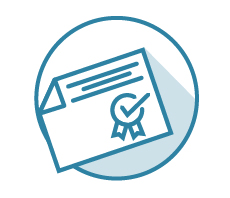 To obtain a copy of your transcript, please fill out the FLETC Transcript Request Form below. We are unable to provide your transcript without this form.
Please follow the directions provided on the form, and then mail or email the properly completed Transcript Request to the address shown on the form.
NOTE: Please be sure to sign the request. Unsigned requests cannot be processed.
Transcript requests are processed on a first-come, first-served basis. The average processing time for transcript requests is four (4) weeks

FLETC Contact Information
Educational Aides Office
Call: (912) 267-2457
Fax: (912) 267-2444
Email: fletctranscripts@fletc.dhs.gov


Request Your Agency Specific Program Transcripts
For agency point of contact not listed email inquiries to fletc-transcripts@dhs.gov