For Immediate Release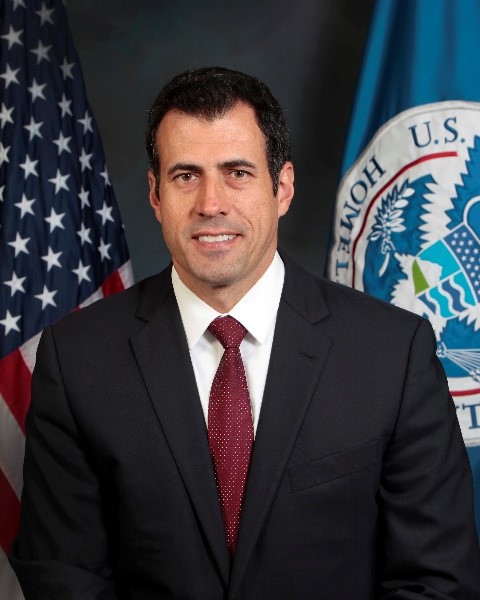 GLYNCO, Ga. – The Federal Law Enforcement Training Centers (FLETC) is proud to announce the selection of Kai J. Munshi as FLETC's Assistant Director for Technical Training Operations.
Since May 2017, Munshi has served as the FLETC Chief Security Officer, where he oversees all security, emergency management, administrative inspections, and internal affairs investigative operations at all FLETC training sites.
Prior to joining FLETC, Munshi served over six years in the Inspector General community as a Senior Special Agent with the Securities and Exchange Commission (SEC) Office of Inspector General (OIG) and Department of Justice OIG in Washington, D.C. During this period, Munshi led numerous multi-agency administrative and criminal investigations related to public corruption, employee misconduct, and financial fraud.  Munshi also managed the firearms and tactics training programs for the SEC OIG.
Munshi began his law enforcement career in August 2002, as a Special Agent in the Denver Field Office of the U.S. Secret Service (USSS) where he led criminal investigations related to counterfeit currency, bank fraud, and other financial crimes. After six years in the field, Munshi successfully completed the selection process for acceptance into the Special Operations Division Counter Assault Teams (CAT) in Washington, D.C. As a CAT operator, he participated in and led dozens of protective missions for the President of the United States and other dignitaries both domestically and overseas. Munshi was also designated as a liaison to the Federal Bureau of Investigation (FBI) Hostage Rescue Team where he served on joint FBI/USSS tactical security teams in support of numerous National Special Security Events.
Munshi is a veteran of the U.S. Marine Corps where he served honorably for approximately 10 years in both the enlisted and officer ranks. As an infantry officer, Munshi commanded units with the 3rd Marine Division, Marine Corps Combat Development Command, and the 4th Light Armored Reconnaissance Battalion. Munshi deployed overseas several times with the 3rd Marine Division to lead multi-national training missions. He also directed security and humanitarian operations while serving as a Security Force Commander in Guantanamo Bay, Cuba.
In his personal time, Munshi has developed security programs and delivered training to non-profit organizations focused on philanthropic work overseas. He has traveled extensively to Africa in support of those missions. Munshi earned a Bachelor of Arts degree in International Studies from the State University of New York College at Brockport, and is a graduate of the Partnership for Public Service Excellence in Government Fellowship program.
"FLETC has a long and storied history of preparing the majority of our Nation's frontline law enforcement officers to safeguard the American people, our homeland, and our values. It is an honor to serve in the ranks of this elite organization and help continue our legacy of producing the world's finest law enforcement professionals," Munshi said. 
FLETC, a component of the Department of Homeland Security, was established in 1970 to provide basic and advanced law enforcement training to federal agencies. For the past 50 years, the FLETC has fulfilled
its mission of preparing the federal law enforcement community to safeguard the American people, our homeland, and our values.
###
---
Federal Law Enforcement Training Centers
Office of Public Affairs
Contact: 912-267-2447