For Immediate Release

Glynco, GA - The Federal Law Enforcement Training Centers (FLETC) is pleased to announce the selection of Charles "Chuck" L. Daenzer as FLETC's Assistant Director for the Training Management Operations Directorate (TMO).
As the Assistant Director for TMO, Mr. Daenzer will provide oversight and strategic direction to six training and administration divisions across the FLETC enterprise. His span of oversight includes Training Management, Training Resources Coordination, Accreditation and Instructor Development, E-Learning and Innovation, Charleston Training Operations, and Student Administration and Scheduling System Program Management.
Upon his selection, AD Daenzer stated, "I am honored and humbled to have been selected as the Assistant Director for the Training Management Operations Directorate.  I look forward to leading the exceptional professionals in TMO and providing our Partner Organizations with innovative, timely, and high-quality training management services to ensure FLETC continues to successfully prepare their students to perform their jobs effectively and safely.  Customer service excellence will continue to be the cornerstone of TMO's mission."
Mr. Daenzer began his career with FLETC in 2004, and most recently served as the Deputy Assistant Director (DAD) for the Mission and Readiness Support Directorate (MRSD), where he provided daily senior-level leadership to more than 280 federal employees and approximately 1,950 contractors over nine separate divisions and offices across the Federal Law Enforcement Training Centers' four Training Delivery Points. His prior assignments include MRSD's Senior Policy and Project Analyst (SPPA), the SPPA for the Centralized Training Management Directorate, the MRSD Senior Advisor and Real Property Officer, and DAD for the Office of State, Local, Rural, Tribal and Territorial Training. 
Deputy Director Kai J. Munshi said, "Mr. Daenzer brings nearly two decades of FLETC experience to his new role. Soon after my arrival at FLETC, I identified Chuck as a consummate professional who is a dedicated, highly respected, and effective leader. Chuck will play a key role in optimizing our training management operations to meet the current and future demands of our partner organizations." 
AD Daenzer served more than 20 years in the United States Air Force, retiring as a Senior Non-Commissioned Officer and Special Agent with the Air Force Office of Special Investigations (AFOSI).  While with AFOSI, Mr. Daenzer conducted an array of criminal, counterintelligence and counterterrorism investigations. In June 2001, Mr. Daenzer assumed duties as a counterintelligence instructor at the United States Air Force Special Investigations Academy (USAFSIA) at Andrews Air Force Base, Maryland, relocating in 2002 with USAFSIA to FLETC, Glynco, Georgia.  He served as the USAFSIA Superintendent where he culminated his military career of honorable service.
AD Daenzer holds a Bachelor of Science degree in Criminal Justice Administration from Park College and a Master of Education (Criminal Justice emphasis) from Troy State University.  Additionally, he has achieved executive education and leadership training certifications from the Federal Executive Institute and the Department of Homeland Security (DHS) Executive Leaders Program hosted at the Naval Postgraduate School.  Mr. Daenzer is a graduate of the DHS Senior Executive Service Candidate Development Program and is executive qualifications-certified by the Office of Personnel Management.
A component of the U.S. Department of Homeland Security, FLETC provides basic and career-long training to law enforcement professionals to help them fulfill their responsibilities safely and proficiently. Through strategic partnerships, FLETC prepares the federal law enforcement community to safeguard the American people, property, and institutions.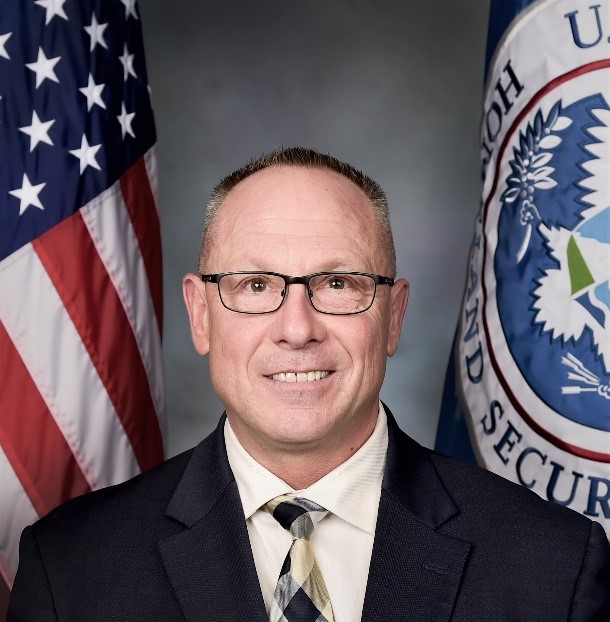 Federal Law Enforcement Training Centers
Assistant Director for the Training Management Operations Directorate
Charles "Chuck" L. Daenzer
###
---
Federal Law Enforcement Training Centers
Office of Public Affairs
Contact: 912-267-2447