Where were you, and what did you do?
When the planes struck the towers, and the Pentagon, and the fields near Shanksville Pennsylvania, Director Walters was 50 years old. As Chief of the Border Patrol Academy, he was moments away from delivering remarks to a Border Patrol class graduating from the Border Patrol Academy in Charleston, South Carolina. He watched the events unfold on television.

On that same day, a good ways North of South Carolina, Acting Deputy Director Rick Deasy was one of a dozen or so Immigration and Naturalization Service Special Agents putting rounds down-range during quarterly firearms training at Fort Devens, Massachusetts. His first clue of the events was the tide of unnatural quiet that rolled in as the skies emptied of planes.

By the end of that day, Walters, Deasy, and every law enforcement officer, and every other citizen of the United States, was focused on reacting in some way to those events. And for every law enforcement officer, the quality of their training and experience determined how effective their response could be.

There are many lessons to be learned from the way our adversaries betrayed America's openness and trust on September 11, 2001. Those events also imposed certain responsibilities on all members of the greater Federal Law Enforcement Training Centers community. First, it is our responsibility to prepare our students well. That responsibility includes reminding our students that as law enforcement officers, no one is better placed than they to encounter traces of a developing threat, and to note, to record, to assess, to share and to synthesize that information.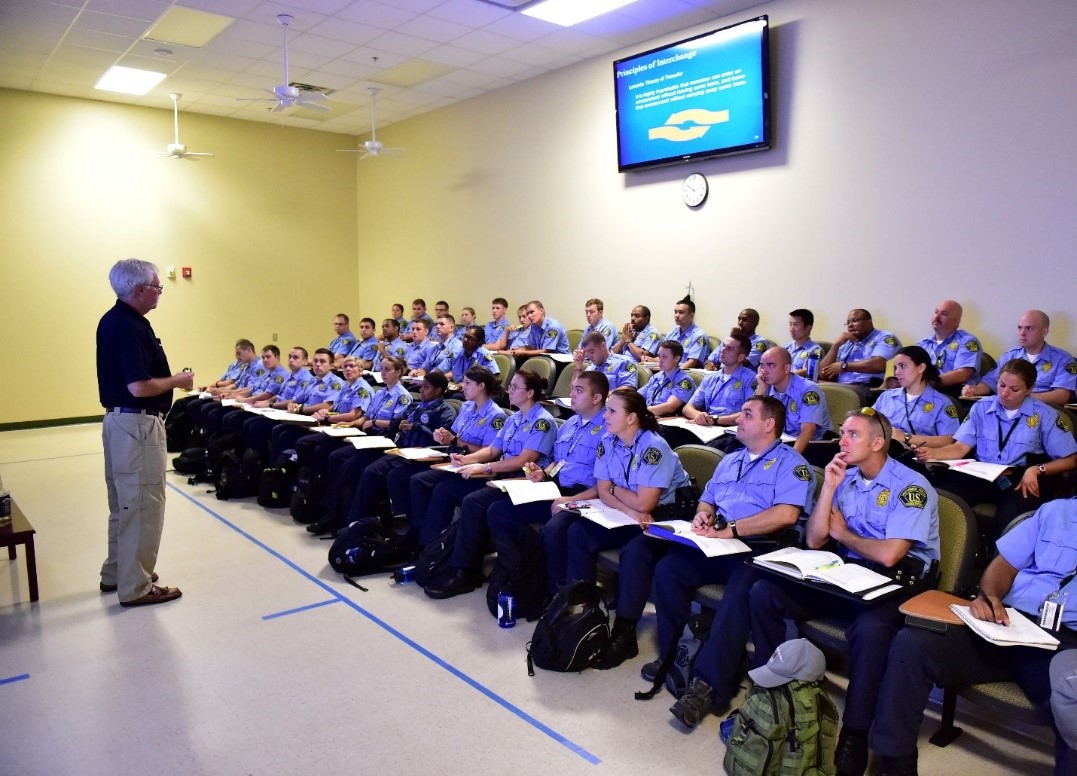 Photo: FLETC Senior Instructor Chris Stewart provides an evidence collection lecture to students from a Uniform Police Training Program at the FLETC-Glynco Training Delivery Point. (FLETC OPA)