For Immediate Release
GLYNCO, GA - On October 5, 2023, the Federal Law Enforcement Training Centers (FLETC) former Director Thomas J. Walters received the Distinguished Service Medal from Secretary of Homeland Security Alejandro N. Mayorkas.
"It was my privilege to join Tex Alles in signing the paperwork to bestow upon Tom Walters our Distinguished Service Medal," said DHS Security Secretary Alejandro N. Mayorkas. "Tom, you are so richly deserving of this; I was so proud to support you in your leadership role and so extraordinarily privileged to serve alongside you."
The Distinguished Service Medal is the highest civilian honor that the U.S. Department of Homeland Security can bestow upon an individual. It may be awarded to someone who has provided extraordinarily meritorious service in a duty of great responsibility while assigned to DHS, either nationally or internationally.
"Director Walters has been the very embodiment of public service and commitment to our country. FLETC, and the Department of Homeland Security benefited immensely from his steady leadership and dedication to mission.  I personally benefitted from his counsel and partnership," said DHS Deputy Under Secretary for Management Randolph D. Alles. "The recipient personifies the most honorable traditions of service in support of the Department and the nation. On behalf of Secretary Mayorkas, I'm honored to present you with the DHS Distinguished Service Medal."
This decoration is justified through exceptional performance of duty, clearly above what is normally expected, and that has contributed materially to the success of a major command or project of national significance. 
"I receive this extraordinary honor knowing that I do not walk alone." said former FLETC Director Thomas J. Walters. "On behalf of all of us in this agency that care so deeply for our noble mission, I thank you, Mr. Secretary."    
 
An agency of the U.S. Department of Homeland Security, FLETC provides basic and career-long training to law enforcement professionals to help them fulfill their responsibilities safely and proficiently. Through strategic partnerships, FLETC prepares the federal law enforcement community to safeguard the American people, property, and institutions.
###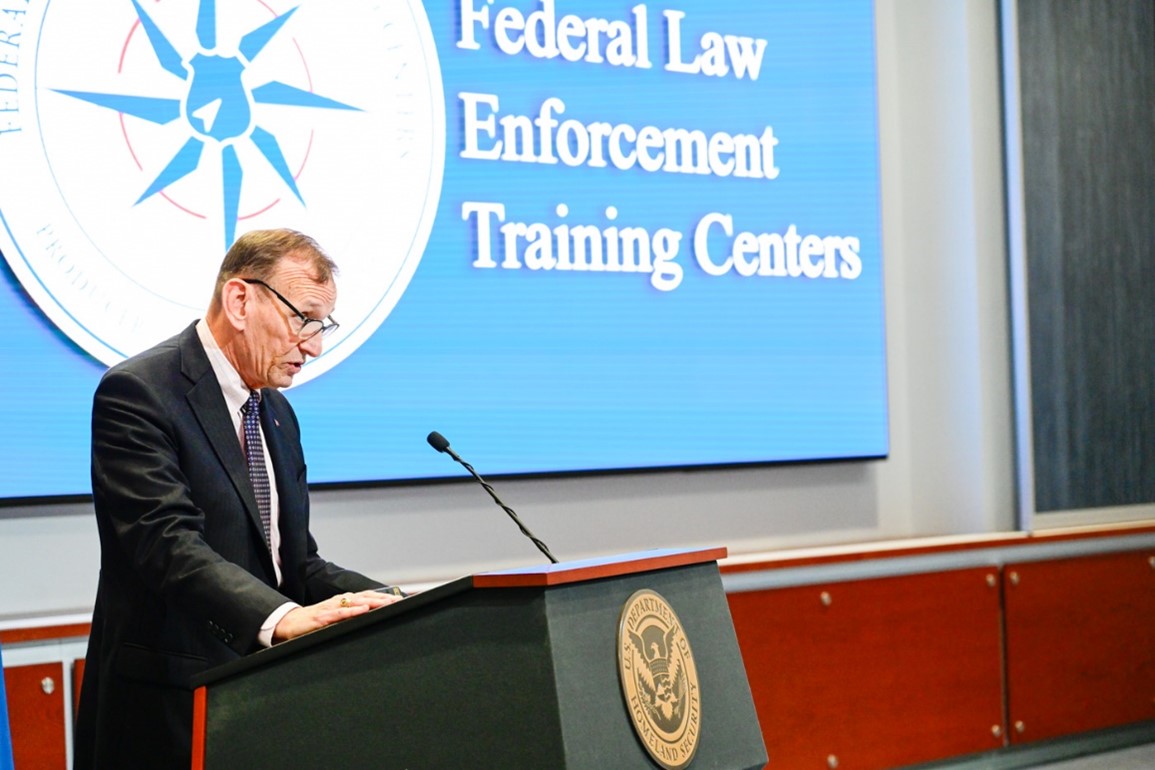 Deputy Under Secretary for Management Randolph D. Alles presenting the Distinguished Service Medal to former FLETC Director Thomas J. Walters at the Swearing In Ceremony at FLETC-Glynco, GA, on October 5, 2023. (Photo by David Tucker, FLETC/OPA)
DUSM Alles awarding former FLETC Director Walters with Distinguished Service Medal on behalf of the Department of Homeland Security at FLETC-Glynco, GA, on October 5, 2023. (Photo by David Tucker, FLETC/OPA)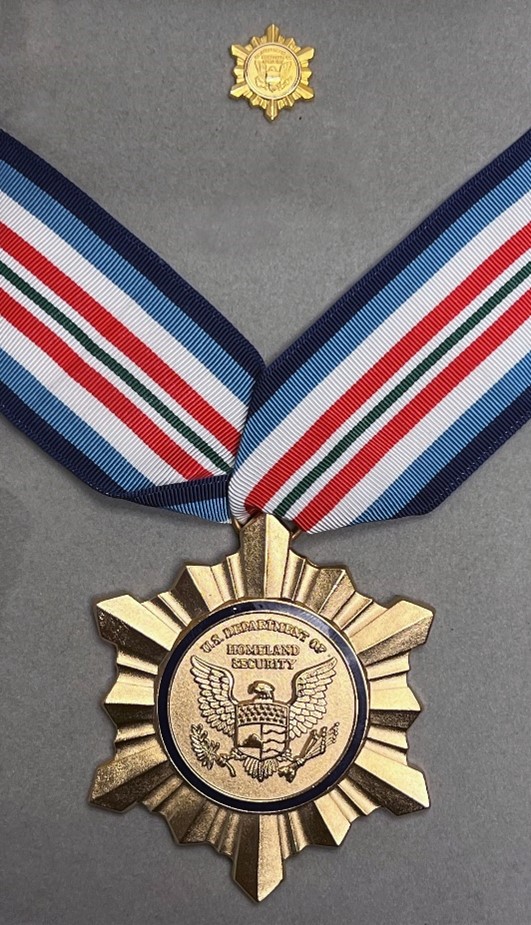 Distinguished Service Medal at FLETC-Glynco, GA, on October 5, 2023. (Photo by Rob Gwin, FLETC/OPA)
---
Federal Law Enforcement Training Centers
Office of Public Affairs
Contact: 912-267-2447