CYCON 2022
September 14 - 16

The Federal Law Enforcement Training Centers (FLETC) Glynco, Georgia cordially invites you to attend the fourth Cybercrime & Technical Investigations Training Conference (CYCON-2022), scheduled to run between September 14th – 16th, 2022, at FLETC in Glynco, Georgia.
Our goal is to foster education and awareness of current threats and innovations, which impact how law enforcement investigates cybercrime and how they conduct technical investigations. During this year's event, we will discuss how FLETC is streamlining its Cyber training to better meet the needs of law enforcement in the current operating environment. Attendees will experience exhibits, lectures, demonstrations, and hands-on labs.
Although CYCON 2020 was a virtual event, CYCON-2022 will be conducted in-person. In 2018, 70 breakout-training sessions were provided by FLETC SMEs and industry professionals, with 77 representatives from 40 private entities. We are confident that CYCON-2022 will be an even more informative event for our partners and we hope you come join us to collaborate with industry professionals.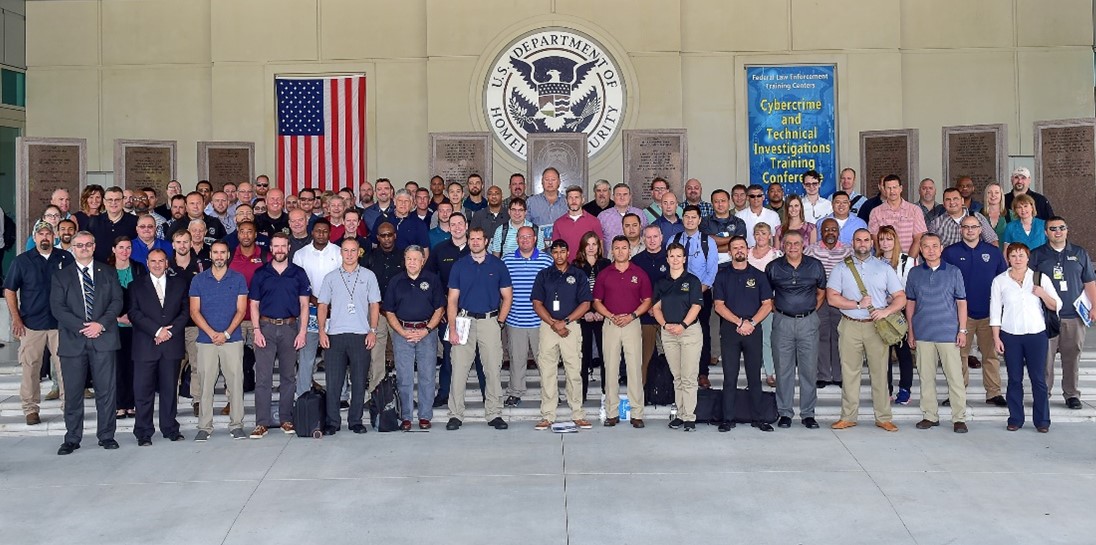 Attendees of the CYCON event in September 2018. (OPA/FLETC Photo)
Cost:
There will be No Cost to attendees/vendors for participation. Attendees/Vendors/Agencies are responsible for all travel, lodging and meal costs.

Registration:
Attendees must be sworn law enforcement personnel, or non-sworn employees who directly support the law enforcement mission. Non-sworn personnel attending must provide a written letter of sponsorship by their law enforcement organization. To register for this event please visit the following weblink:

https://sass.fletc.dhs.gov/fast/class/8a661a0f8006f283018018a760424edb
You can also access the conference registration by using the search term CYCON at:
https://sass.fletc.dhs.gov/fast/search

A Call for Presentations:
Are you interested in providing a presentation? (Law enforcement, attorneys, technology vendors, or academia)
Click Here to submit your presentation.
Submit Presentation Request by June 30.
We will provide notification of acceptance by July 13.

Vendor Demonstrations:
Vendor product demonstration(s) will be held half-day on September 14th, and all-day September 15th.

For more information regarding vendor registration, contact Program Coordinator with the Cyber Division: at (912) 280-5202
Vendors interested in participating in the conference can find more information in the FLETC Vendor Demonstration Agreement provided here.


Accommodations:
On-center lodging at FLETC Glynco will NOT be available for this event due to scheduled training. A few local hotels have agreed to set aside rooms for conference attendees, at or below the government Per Diem rate. A list of these hotels is available upon request by contacting the Cyber Division at the email provided below.

Questions:
Contact the Cyber Division via email:
fletc-cybercrimeconference@fletc.dhs.gov
Or call the Law Enforcement Training Advisor at (912) 267-3447