Partner Spotlight

GLYNCO, GA - ATF protects the public from crimes involving firearms, explosives, arson, and the diversion of alcohol and tobacco products; regulates lawful commerce in firearms and explosives; and provides worldwide support to law enforcement, public safety, and industry partners.
The ATF National Academy at the Federal Law Enforcement Training Center in Glynco, Ga., provides basic training for special agents and industry operations investigators (IOI). These professionals carry out ATF's mission of fighting violent crime, protecting the public, and serving the nation.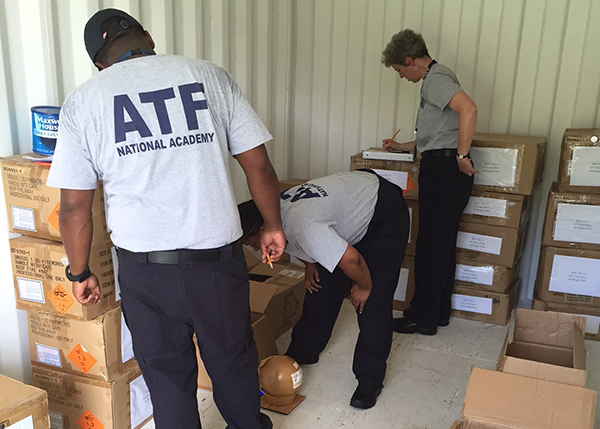 IOI students use inert training materials to learn how explosives are safely stored. (FLETC Stock Image)
ATF special agents investigate criminal violations of federal firearms, explosives and arson laws, as well as the diversion of alcohol and tobacco products, where federal taxes are not being paid. IOIs regulate commerce in firearms and explosives. IOIs also provide assistance to federal firearms and explosives licensees and permit holders on compliance and conduct-of-business issues.
Special agents and IOIs work together, but they undergo their own specialized basic training. The first part of basic training for special agents is FLETC's 12-week Criminal Investigator Training Program (CITP) where trainees learn the fundamental techniques and concepts of conducting criminal investigations. After CITP, they begin Special Agent Basic Training (SABT), a 15-week program. SABT builds on CITP by adding specialized training that applies to ATF's jurisdiction. SABT students undergo rigorous academic, legal, physical and practical training preparing them to carry out the investigative activities in support of ATF's mission.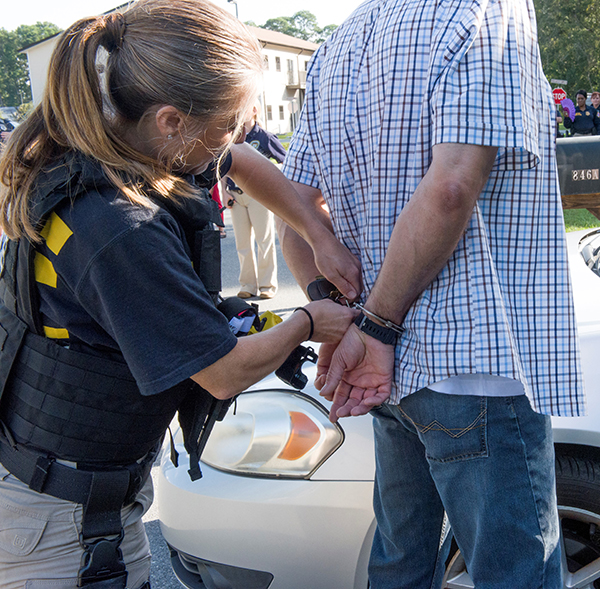 Cuffing276   Special agent trainees perfect their control and arrest techniques. (FLETC Stock Image)
Newly hired IOIs take Industry Operations Investigator Basic Training, a 10-week program, where they develop the basic knowledge, skills, and abilities they need to safely conduct inspections of firearms and explosives licensees and permittees. IOIs receive extensive instruction on applicable laws and regulations; explosives and firearms identification and safe handling; report writing; research skills; and business entities. They study interviewing and sampling techniques, as well as how to recognize trafficking and diversion schemes. Trainees learn the procedures for obtaining permits and/or licenses to import, manufacture, or sell regulated firearms and explosives.
ATF training programs use the most widely recognized, industry-standard methods of training development practices. Using this model, the life cycle of training development and improvements is purposeful, effective, efficient, consistent and legally defensible. Constant evaluation ensures training is up-to-date, relevant and responsive to the ever-changing law enforcement environment.
Academy employees work with scores of visiting instructors from throughout ATF to ensure that graduating special agents and IOIs arrive at their first posting trained to meet current operational needs of the field and ready for on-the-job training. The basic skills and abilities special agents and IOIs learn at the Academy prepare them to safely and effectively carry out ATF's law enforcement mission.
###
---
Federal Law Enforcement Training Centers
Protocol & Communications Office
Contact: 912-267-2447